Christian Charities that We Support

Please go to our
FAQ
page to download the entire website in PDF form for later review.
You must select one charity to which 10% of your phone plan dollars will be sent.
100% of your donations will be sent to the charity of your choice.
You will receive a tax form at the end of the year as well as monthly notices on the extent of your donations.
If you don't see your favorite Christian charity listed, please contact us.
Christian Wireless' only income is the activation fee paid by the host provider if you stay for 12 months.
Habitat for Humanity: Builds houses for the needy
Baptist Global Response: Southern Baptist program to fight world hunger
Catholic Relief Services: World-wide Catholic program to fight world hunger
God-Talk: Creates Audio, Videos, Documentaries, & Literature to promote the synergy of faith and science; founded by Christian Wireless founder, Doug Thorpe
Samaritan's Purse: Provides spiritual and physical aid to hurting people around the world; founded by Franklin Graham.
Stanton Healthcare: The Pro-Life version of Planned Parenthood
Click on the Charity page to find out more about that charity and how much has been donated to them by members of Christian Wireless
Christian Wireless is not associated with any of these charities, other than God-Talk.com
If any of them have committed any acts that are un-Christian-like, that should not be reflection on Christian Wireless.
If you do not feel any of these charities are worthy, please feel free to suggest charities that are better suited.
Powered by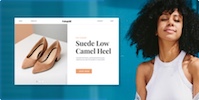 Create your own unique website with customizable templates.